CSR: Diamond Bank donates office block to Nigerian Army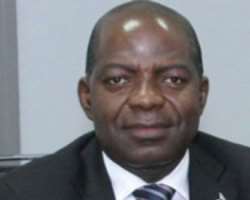 Diamond Bank Plc has donated a 10-room, fully furnished office block to the 65 Battalion, Bonny Cantonment of the Nigerian Army in Lagos.
The bank stated that the move was part of its corporate social responsibility (CSR) drive and would help the Army to effectively discharge its duty of safeguarding the nation.
The Group Managing Director, Diamond Bank, Dr. Alex Otti, during the handing over ceremony said the donation would go a long way in supporting the efforts of the Army.
He said, 'One day, the Commanding Officer of the 65 Battalion showed up at my office with pictures of the structure that used to be here. My colleagues and I were surprised at the state of the building and decided to help out.
'I must commend the courage of the Commanding Officer in reaching out because this place is not readily accessible to the public so charitable minded citizens may not readily consider it in their interventions.
Otti further said, 'I would also seize this opportunity to formally congratulate the Chief of Army Staff, Lt. Gen. Ken Minimah, on his appointment. I believe it is God's design that he is in the saddle at this time of great challenge.
'Diamond Bank will continue to support the government in whatever way we can to ensure that we have a country where we can live, work, play and raise our children in peace and safety.'
The Commander, 65 Battalion, Bonny Cantonment, Nigerian Army, Lt. Col. Haruna Dasuki, appreciated the bank for granting the Army's request for assistance.
While inaugurating the building, Minimah, expressed appreciation to the bank for sponsoring the project and expressed optimism that the facilities would boost the productivity of officers and soldiers, who are resident at the base.