Amnesty: Itsekiri women accuse kinsmen of N100m fraud •…Petition EFCC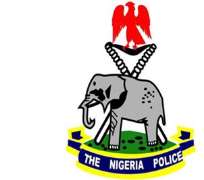 A group of Itsekiri women under the aegis of Warri Women Consultative Assembly have petitioned the Economic and Financial Crimes Commission (EFCC), accusing some of their kinsmen of drawing N100 million illegally from the amnesty fund monthly.
The women in the petition dated June 10 and acknowledged by the anti-graft agency on June 11, 2014, alleged that their kinsmen had been acting on the behalf of the Itsekiri nation without any authority since the Federal Government granted 500 slots to Itsekiri youths in the amnesty programme in 2012.
In the petition signed by Chief Rita Lori Ogbebor, Madam Queen Eweto, Madam Queen Tene, Mr. Isaac Bojoh, Mr. Bawo Mene and Mr. Bemigho Boyo, the women group alleged that the accused kinsmen, including a federal lawmaker, had registered a body for the coordination of the programme on behalf of the Itsekiri youths after several failed attempts to register the Itsekiri National Youth Council.
The kinsmen had allegedly produced a list of 75 fictitious names of unknown persons said to be schooling in different universities in the UK after being accused of the fraudulent act.
According to the women, the unauthorized kinsmen, apart from collecting over N100 million from the Federal Government on behalf of the Itsekiri youths, were also deducting the sum of N15,000 monthly from the stipends of the beneficiaries of the programme.
'We appeal to you, sir, to use your good office to bring these people to book. They are collecting over N100m every month from the purse of the Federal Government without utilizing same for the purpose which it was meant. There was never a time information was made available by this group to the Itsekiri nation about the amnesty programme, which would have made all those qualified to avail themselves of the programme,' they alleged.
The women group expressed concern about youth restiveness in Delta State, blaming it on unemployment and lack of education which the amnesty programme was designed to address. They lamented further that the children of some of the fallen heroes of the Warri crisis were languishing without moral or educational care.
While appealing to the EFCC to handle the petition with a sense of urgency, the women said that was imperative, explaining that they nursed the fear that some of the affected children might grow up to take up arms if not adequately catered for.
The women stressed that curbing youth restiveness was what the Federal Government set out to address through the amnesty programme and not enhancing some private pockets.