Deputy Secretary Heather Higginbottom Travels to Senegal, Kenya, and Liberia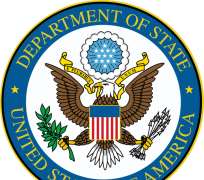 WASHINGTON, June 17, 2014/African Press Organization (APO)/ -- Media Note
Office of the Spokesperson
Washington, DC
June 16, 2014
Deputy Secretary of State Heather Higginbottom will travel to Senegal, Kenya, and Liberia from June 16 to June 20.
While in Dakar, Senegal, Deputy Secretary Higginbottom will meet with senior Senegalese officials, including Prime Minister Aminata Touré and the Minister of Economy & Finance Amadou Ba. The Deputy Secretary will also meet with prominent business leaders and American companies, visit U.S. Government-supported health and food security projects, and participate in a reception with Young African Leaders Initiative (YALI) candidates, young entrepreneurs, and alumni of U.S.-funded exchange programs.
From Senegal, Deputy Secretary Higginbottom will travel to Nairobi, Kenya. In Kenya, the Deputy Secretary will meet with senior Kenyan Government officials to discuss a range of issues of mutual interest in the U.S.-Kenya partnership, such as health, wildlife conservation, economic development and commercial ties, and security. She will visit U.S.-supported health and economic development projects, including a Kenyan company that exports its products to the United States. She also will hold discussions with private sector and civil society leaders.
During her last stop in Monrovia, Liberia, Deputy Secretary Higginbottom will meet with President Ellen Johnson Sirleaf and other Liberian officials. Her visit will also include a discussion on promoting women entrepreneurs and small businesses, as well as a reception with YALI applicants and the Ambassador's Council of Youth Advisors.