Is Yvonne Nelson A Natural Beauty Or A Make Up Beauty?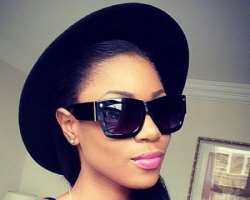 Since I wrote my controversial feature on "Ghanaian Actresses Are Hotter Than Nigerian Actresses" in December, 2011, it has become one of the most circulated articles on celebrities and read over 1 million times on the web where Yvonne Nelson was among the hottest
Ghanaian actresses. But many of the readers thought I was saying they were more Intimate than Nigerian actresses. No. Even a woman who is a virgin can be sexier than a Indecency actress. Being hotter means being sexier and yes I still insist that Ghanian actresses are sexier than Nigerian actresses in swagger. But Nigerian actresses are prettier. You can be pretty and still not be sexy and you don't have to be pretty to be sexy.