PDP Raises Alarm Over Plot To Attack Party Secretariat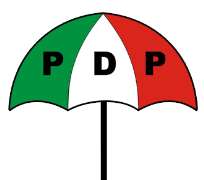 The Rivers State chapter of the Peoples Democratic Party, PDP, says its attention has been drawn to plans by a group of touts, and agents of the All Progressives Congress, APC, acting on the orders of Governor Chibuike Amaechi to lead a protest march to the Aba Road, Secretariat of the party today, Thursday, May 22, 2014 or any other day.
The Party through a statement signed by Jerry Needam, Special Adviser, Media to the State PDP Chairman, Prince Felix Obuah warns on the consequences of such unprovoked and unnecessary incursion into the premises of the Party by hired thugs, stressing that there could be no other reason for the protest at the Party Secretariat than to cause crisis and breach of public peace.
The Party also wants the State Commissioner of Police and all the Law Enforcement Agencies to take note of the plot, stressing that Gov Amaechi and the APC should be held responsible for any misfortune that is likely to arise from such protest and, or damage on its Party Secretariat or members and staff.
The Party also notes that the Party has always obtained necessary permission for all its activities and has no one presently underway to warrant the presence of strangers or anybody that has nothing to do with the party at the Party Secretariat.
The PDP, the chairman stressed, will however not fold its arms to watch its innocent and law abiding staff and members at the Party Secretariat attacked by hoodlums with ulterior motives and wishes to use this medium to warn anybody hatching such plot or sponsored satanic mission to refrain or be ready to bear the consequences of such action.
Signed:



Jerry Needam
Special Adviser on Media to
State PDP Chairman, Bro. Felix Obuah
Thursday, May 22, 2014