New ITF Boss assumes work, promises to create two million jobs yearly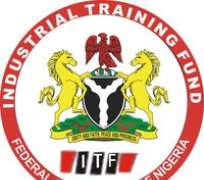 The new Director General of the Industrial Training Fund, Mrs. Juliet Chukkas-Onaeko, has said her mandate in the ITF is to create two million jobs yearly.
Onaeko, who spoke after taking over from her predecessor, Prof. Longmas Wapmuk, described the task as a tall order.
She said with the new ideas the fund was putting together and with the cooperation of the staff, the task would be achieved.
She said that the new mandate was in conformity with  the transformation agenda of President Goodluck Jonathan.
The new DG said a lot of opportunities had been opened for Nigerians by the recent World Economic Forum on Africa, held in Abuja.
She praised the Federal Government for finding her worthy of her appointment and pledged to move ITF forward.
Chukkas-Onaeko said, 'As a member of the ITF governing council, I am not totally new to the activities of the fund and the new mandate is that we should be able to produce two million jobs every year. Though it seemed difficult, but I know that its is achievable.
'The National Industrial Revolution Programme of the Federal government which is being anchored by our parent ministry, the Federal ministry of trade and investment has saddled us with huge responsibility.
'Our role therefore cannot be over emphasized here especially when one considers the impact of the National Industrial Skills Development Progamme (NISDP )  which the fund is driving at the movement and  a major stakeholder my expectation is for us as an organization to key into the NIRP and NEDEP programmes of the government and this calls for collaboration with all parties to deliver on this mandate.'
Wapmuk, speaking earlier, said he was leaving N10bn in the purse of the organisation, adding that  the ITF was preparing to graduate its first set of students from its model skills training center in Abuja.