FCT minister cautions councillors on oversight functions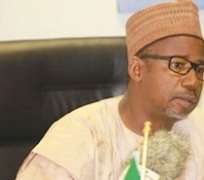 The FCT Minister, Senator Bala Mohammed, on Sunday cautioned councillors in the six area councils against undermining activities of their chairmen under the guise of carrying out oversight functions.
This was contained in a statement issued in Abuja by Mr Nosike Ogbenyi, Special Assistant on Media to the FCT Minister.
Nosike said the minister gave the advice when he received over 100 councillors that paid him a condolence visit over the recent demise of his mother, Hajia Aisha Mohammed.
Mohammed urged them to continue to work closely with the office of the minister of state who had been assigned to oversee the councils' matters.
'I want to admonish all of you to always actively complement the chairmen of the councils and guard against being reduced to 'yes men'.
'It will be counter-productive for all of you to be reduced to mere rubber stamps by the chairmen,' he said.
He urged them to establish structures and processes for robust over-sight projects and expenditures in the councils to ensure their budgetary allocations were properly and transparently utilised.
'My administration has never deducted a kobo from the allocations of the area councils; the total amounts have always been paid to the councils in full as soon as fund is released from the federation account.'
The minister urged the councillors to help the FCT administration in combating the illegal structures in the area councils and satellite towns.
He also advised them to continue to work for the interest of the people while shunning bribery and corruption.
Dantani Zadna, the leader of the group, who is also the Speaker of Abuja Municipal Area Council legislature, thanked the minister for his advice.
Zadna pledged their readiness to work with the minister, while supporting their council chairmen for harmonious administration and development.