Bank directors applaud AMCON for salvaging finance industry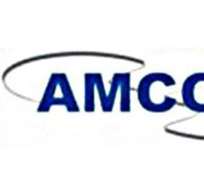 The Bank Directors Association of Nigeria (BDAN) has commended the Assets Management Corporation of Nigeria (AMCON) for its efforts at rescuing the banking sector from total collapse, saying that all the banks in Nigeria were either partly or fully rescued..
Addressing newsmen on Wednesday at a symposium entitled: 'The impact of AMCON on the Nigerian Economy,' BDAN's President, Dr Sunny Kuku, said if AMCON did not soak up Non Performing Loans from the balance sheets of banks, the financial institutions would still be struggling today to fulfill obligations.
'I can tell you that all the banks were rescued. Some are more rescued than others. Some were forced to clean their balance sheets so they were not on the rescue list and there were hardly any banks that could say they were scot-free,' Kuku stated. On the sinking fund for which AMCON charges the banks 0.5 per cent of their balance sheets total annually, Kuku wants shareholders to understand that the amount is insignificant a price to pay.
He admitted that the AMCON deductions affected banks' profit, but stated that due to enabling environment put in place by the regulatory authorities, the banks were returning to profitability.