Being In A Music Group Is Not Profitable---Presh Speaks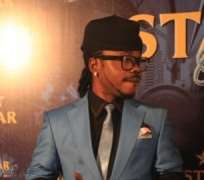 After they emerged as the first winner of the Star Quest music hunt show with his partner, Kcee, Presh, one member of the defunct Kcee Presh, went on a musical hiatus where he said he went to improve himself more on his musical talent.
The talented singer, who staged a welcome back with his hit tract, 'Olegelege', bared his mind on the issue of doing a collabo with anyone.
According to Presh, "I am not against people doing collabos, but it will not give you the opportunity to explore your talents unlike when you are on your own. I am not saying that I regretted the collabo with KCee but, considering the way artistes are breaking up now, I would not support that for anything.
"Do your thing yourself, if it profits you, you enjoy that alone, if you loose, you also enjoy that alone. It will also make you know what you can do. I am promising my numerous fans that I am back for good.".