PHCCIMA CELEBRATES WORLD ENTREPRENEURSHIP DAY
…IDENTIFIES ACCESS TO FUNDS, MARKET & INEPT GOVT POLICIES AS BANE OF ENTREPRENEURIAL DEVELOPMENT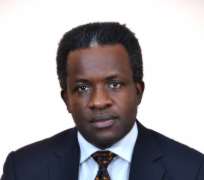 While the Port Harcourt Chamber of Commerce, Industry, Mines and Agriculture, PHCCIMA join others in celebration of the World Entrepreneurship Day (WED), it has identified access to fund, access to market, government inept policies towards small and medium scale enterprises among others as the bane of entrepreneurial development in the country.
PHCCIMA President, Engr. Emeka Unachukwu pointed these out during a live radio programme on 98.5 Treasure FM in Port Harcourt, to commemorate the World Entrepreneurship day.
Elaborating on how access to fund is mitigating the progress of Entrepreneurs in the country he observed that funding has become extremely difficult to obtain for the Small and Medium Scale Enterprises (SME) stemming from scarcity, basic requirement and repayment time which has made it extremely challenging
According to him, Commercial banks and conventional funding avenues have proven to be too demanding, of astronomically high interest rates, replete with very short terms and impossible prerequisite that makes it practically impossible for the entrepreneurs to meet up. Unachukwu maintained that stringent system put in place has contributed to the problem as banks employ conservative and rigorous methods as prerequisite for assessing funds.
Speaking about government policy he decried the lack of political will by successive government to address the challenges faced by entrepreneurs in the country. charging government at all levels to desist from wholly entrusting banks with the mandate of implementing government policies on SMEs. According to him, banks normally do it their own way with no leverage in place for SMEs.
He said government inept policies has continued to constitute a clog in the wheel of entrepreneurship development in the country as her entrepreneurship policies are regrettably structured for developed economies and not for an emerging economy that reflects the Nigeria we live. He reiterated that SME policies should be well articulated to meet the demand of an emerging economy like ours and solve the age long problems.
Hear him: 'In our quest to contribute our quota in advancing the cause of entrepreneurs in the country, we initiated the PHCCIMA Credit Support Scheme for SME's (PCS3) as a phenomenal model'.
The model according to him is a structured credit scheme which will allow member companies and organization access to good volume of funding of low interest and relatively long term (duration).
The structured sourcing, administrative management, pre-qualification, oversight and monitoring of the funds will all be carried out using the elaborate internal mechanisms of PHCCIMA PCS3.
Unachukwu expressed optimism that through this innovative PCS3 initiative PHCCIMA hopes to contribute towards the growing problem of Entrepreneurship development, unemployment among others in our state, region and country.
He said with access to low stress funding, he strongly believe that economic activities will be spurred leading to a higher demand of labour and overall improvement of the wellbeing of the people.
World Entrepreneurship Day (WED) is a 24 hour world-wideinternationally recognized day for the celebration of entrepreneurship and innovation. The mission of WED is to infuse entrepreneurial optimism into the world when it needs it the most. The day was set aside to remind the world that entrepreneurs will lead us back into prosperity and growth through innovation and job creation. WED is celebrated on the second Friday of every April (this year being April 17th). It was founded in 2009 by a college student and her mentor. Because entrepreneurs will lead us back into economic prosperity and growth through innovation and entrepreneurship