PDP To Wrestle Power From APC In Borno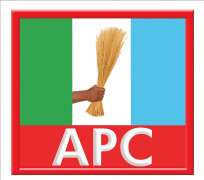 Hon. Mohammed Wakil Minister of State (Power) who is the leader of the PDP in Borno has said that his party the PDP will wrestle power from the APC in Borno in 2015.
Speaking with the press in Maiduguri at the end of a consutative meeting with PDP stakeholders, the minister said,"iam assuring you that the PDP will wrestle power from the APC in Borno state at the 2015 elections".
"Iam giving you this assuarance because the party in Borno now has a leader , Iam a party man and those familiar with the dogged way in which I conduct my campaigns in the past can testify to the fact that our party has been reinvegorated ".
"Unlike the immediate past Minister from Borno who was a technocrat, I am a grassrooter and I know the political game very well" he said.
Commenting on the purported decampment of PDP members to the APC in the state, Hon. Mohammed Wakil described those who decamped as "political prostitutes" who are looking for something to eat by moving from one party to the other.
"Politics is a game of propaganda but the truth is that some of the movements are not done with sincerity. When the time comes the real thing, you shall know that Borno is home of PDP" he said.
Hon. Mohammed Wakil acknowledged the fact that there is low morale among party members because we have been out of power in the state for so long and they are exhausted but committed hence our determination to wrestle power from APC in the state".