Tiger Woods Is Back, Set To Play At US Masters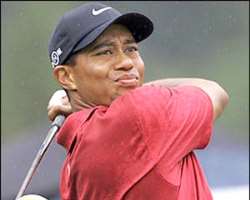 San Francisco March 16, (THEWILL) - World Number one golfer Tiger Woods announced on Tuesday he would return to professional golf at the US Masters this April after leaving the game late last year due to series of adultery revelations.
Woods, 34, who has won the Augusta Masters four times said in a statement posted on his website that "The Masters is where I won my first major and I view this tournament with great respect. After a long and necessary time away from the game, I feel like I'm ready to start my season at Augusta."
"The major championships have always been a special focus in my career and, as a professional, I think Augusta is where I need to be, even though it's been awhile since I last played," he added.
The number one apologized to his family and fans in a tightly managed televised broadcast in December after it became public knowledge that he had cheated on his Swedish wife, Elin Nordergren multiple times with various women.
Woods is undergoing treatment for sex addiction in the US state of Mississippi according to reports.
"I have undergone almost two months of inpatient therapy, and I am continuing my treatment. Although I'm returning to competition, I still have a lot of work to do in my personal life," He said.
Pundits say Woods chances of winning the Augusta Masters are very slim but his comeback to the sport is a big relief for his sponsors, especially Nike and Gillette. His fans are excited too. He is expected to play under pressure and tight security.
Gillette told Reuters "Like many sports fans around the world, we're looking forward to seeing Tiger back on the course."
Nike also said: "We look forward to Tiger's return to the Masters and seeing him back on the course.
"A prolonged absence would have been a breach of contract on his part and that's absolutely why he's playing."
"Additionally, we support and encourage his stated commitment to continue the significant work required to rebuild his personal and professional life." the Nike spokesperson added.
Woods, who has won 14 major titles and trails only Jack Nicklaus with 18 titles in the all-time standings, is the wealthiest athlete in sports history and was estimated to earn more than $100 million a year in endorsement deals before the scandal broke that led Accenture and AT&T to drop him.