Nollywood Actress, Daniella Okeke Spends Millions On New Home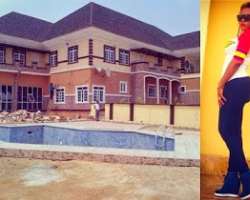 There seems to be a new ease of life for most Nollywood practitioners lately. Actress, Daniella Okeke has been off the news for quite some time now, but she is making a return into the news with the completion of a new home.
She shared some pictures of the building, which is still under construction.