THE FUTURE OF THE NIGERIAN NATION: Structure and Governance System for Nigeria's Six Zones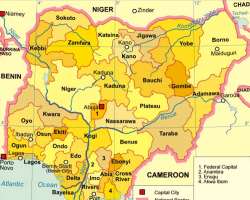 Abstract:
The Igbos of the Lower Niger River, like the Hausas in the Upper Niger stretching to Niger, Chad and Sudan, Fula in Guinea, the Yoruba in the West of the River Niger extending to Benin Republic, like other ethnic nationalities, existed and had a structure and governance system before the Berlin Conference of 1884-1885, where Europeans, in a scramble for Africa, partitioned and destroyed African nations' respective self-governance and autonomy leading in 1914 to the Amalgamation by Britain of the Southern and Northern Protectorates to create an unstable entity that is called today Nigeria.
Independence in 1960 added political instability to the centrifugal forces of geography and ethnicity. Rather than wish away one hundred years of an acrimonious marriage blessed with children, even if they are quarrelsome, Nigeria needs decolonization. To realize this, we start from the known and generally accepted to the unknown - the entrenchment of the Six Zone structure as a basis for a confederation and a transformation and renaming of "Nigeria" to create federating units based on the Zonal structure, with the Southeast Zone for example, transforming itself following a referendum to Ala Igbo (Igbo Nation). Other zones will have the right to exercise similar options. Nigeria, thus decolonized, ceases to exist, becomes transformed into the United Nations of Africa.
This leaves open the possibility of other African nations joining the Union. This paper attempts to provide a structure and governance system for such an Igbo Nation (Ala Igbo) and further postulates that with a similar decolonization of other amalgams created by Europeans as perpetually warring states in Africa and their unending internal squabbles and civil wars, a real United Nations of Africa will be created that respects individual freedom and ethnic sensibilities while laying the groundwork - the vision of Kwame Nkrumah, Abubakar Tafawa Balewa, Sekou Toure, Patrice Lumumba, Nnamdi Azikiwe, Emperor Haile Selassie, Marcus Garvey, William Du Bois, etc. - for a United Nations of Africa for the glory of Africa at home and the diaspora.-- Dr. S. Okechukwu Mezu
The Federal Republic of Nigeria
The Federal Republic of Nigeria as presently constituted has been an albatross equally inimical to the interest of the majority tribes or nations of Nigeria as it has been unfair and detrimental to the development and self-realization of the aspirations of many of the minority tribes or nations within the country. One out of every five Africans is a Nigerian. This has led also to sometimes unwarranted distrust of Nigeria in pan-African affairs from the time of the mild-mannered Prime Minister Tafawa Balewa through the rightfully anti-Western and anti-segregationist pan-Africanist stands taken by General Murtala Mohammed and General Sani Abacha. Just as the sheer size and population of Nigeria has impeded African unity, the sheer size and population of the three major dominant tribes of Nigeria (Igbo, Hausa and Yoruba) have not only negatively affected the coherence and integration of Nigeria but retarded the desired sprint to a new world of some of the more pushful and progressive elements in Nigeria. This problem is unfortunately compounded in practically every country in Africa that was created, amalgamated, ceded, forced into a union following the Congress of Berlin in 1885 and the change of the fortunes of European colonial powers following the First (1914 - 1918) and Second (1940 - 1945) World Wars - Nigeria, Camerouns, Ghana, Mali, Morocco, Senegal, Liberia, Nigeria, Chad, etc.
Forced to "abandon" their colonies, following the Second World War at the same time that the United States was forced to "abandon" segregation, the colonial powers constitutionally entrenched centrifugal forces and bipolarity in the emerging nations of Africa as if they deliberately programmed them to fail. Sir Ahmadu Bello and his people were set against Dr. Nnamdi Azikiwe and his people and and Chief Obafemi Awolowo and his people in Nigeria. In Ghana it was Kwameh Nkrumah against Busia, in Senegal, Senghor against Mamadou Dia, in Mali Modibo Keita against Fily Dabo Sissoko, in the Congo, Patrice Lumumba against Kassavubu and Moise Tshombe, Algeria Bouteflika against Ben Bella, in Kenya Tom Mboya against Oginga Odinga.
The dictatorship of the majority, like the unjustified anarchism of the minority has never been the norm in traditional Africa, definitely not in Igboland (Ala Igbo). Government was by consensus; government was communalistic and reduced to the lowest common denominator. How do we then incorporate this governmental DNA into the new agglomeration necessitated by modern exigencies imposed by globalization, international communications and cross-border interactions that now defy land, sea, air and space demarcations?
Some would say that the dissolution of the largest agglomeration of tribes and/or nations in Africa (Nigeria) would constitute the greatest set-back to the development of the black continent and the full realization of the aspirations of black world, continental and diaspora, in a world greatly and speedily becoming a global village while at the same time reasserting unacceptable racial and national disparities based on color and race. The fact remains that this agglomeration Nigeria has not facilitated but rather impeded the unification of Africa during the past fifty years of independence.
Nigeria is made up of various ethnic nationalities. None of the various nationalities should dissolve into the other or lose its specificity, whether cultural or religious, for the sake of a Nigerian nation. In the words of Chukwuemeka Odumegwu Ojukwu: "I am a Nigerian. But I am also an Igbo. It is my being Igbo that guarantees my Nigerianness as long as I live. Consequently, my Nigerianness shall not be at the expense of my Igboness. The Nigerian nation must therefore work for all ethnic nationalities in Nigeria' http://nigeriaworld.com/articles/2009/dec/161.html. This is not far removed from the words of Pierre Teilhard de Chardin, [L'Energie Humaine (1962)] who wrote in his book Human Energy 'Why do we hesitate to open our hearts wide to the call of the world within us, to the sense of the earth?...Men suffer and vegetate in their isolation; they need the intervention of a higher impulse, to force them beyond the dead point at which they are halted and propel them into the region of their deep affinity. The sense of the earth is the irresistible pressure which comes at a given moment to unite them in a common enthusiasmThe age of nations has passed. Now unless we wish to perish we must shake off our old prejudices and build the earth.' To those who would like to see this as racism or tribalism, Leopold Sedar Senghor, apostle of Negritude would counter: "Négritude... is neither racialism nor self-negation. Yet it is not just affirmation; it is rooting oneself in oneself, and self-confirmation: confirmation of one's being. It is nothing more or less than what some English-speaking Africans have called the African personality." For Senghor, Négritude (Black or African Personality) must take its place in contemporary humanism in order to enable black Africa to make its contribution to the "Civilization of the Universal," which is so necessary in our divided but interdependent world.
This is true equally of the Nigerian nation. Igboness is neither racist nor tribalistic. It is neither racialism nor self-negation. It is an affirmation of a being, confirmation of oneself as a being. Igbo personality must take its place in contemporary humanism and Nigerian nationhood just like the individual personalities of other nation groups in Nigeria. The 50 million Igbos of Africa and the diaspora must bring their quiddity, to the collective called United Nations of Africa (Nigeria) and super-collective called Africa. The Igbo person, like any other ethnic person, is neither a beast nor an angel. The defeat of Biafra can partly be attributed to the same centrifugal forces that vitiated Nigeria - suspicion from Biafran minority tribes and fear of Igbo domination. Of course minority ethnic groups within a Biafra nation have as much right to self determination as the Igbos of Biafra and Nigeria.
Missed Opportunities for South Eastern States
What efforts have the South Eastern States (Ala Igbo) made to even maintain the educational, industrial and agricultural legacies our political forebears (Dr. Nnamdi Azikiwe, (Governor General, Nigeria), Dr. Michael Okpara (Premier, Eastern Nigeria) Dr. Akanu Ibiam (Governor, Eastern Nigeria), Jaja Wachukwu (Federal Minister, Foreign Affairs), Raymond Amanze Njoku (Federal Minister, Transportation), Aja Nwachukwu (Federal Minister, Education), Dr. K.O. Mbadiwe (Federal Minister, Commerce), left behind. What is the fate today of Golden Guinea Industries, Premier Breweries, Nkalagu Cement Industry, Asbestos Industries, Glass Industries, Modern Ceramics Industry, Shoe Industry, Adapalm, Cashew Industries, Concorde Hotel, Hotel Presidential, the Universities, the Government Secondary School System, the quality of elementary education? What is the state of peace, tranquility, decorum and respect for human life, for core Igbo values of hard work and service to the people and the race? What is the state of Town Union cooperation and leadership that collectively sent the first generation of African scholars to America and Europe? What efforts have we made to work within the existing structure and foster interstate cooperation, intrastate economic policies, road and transport development, rail development, joint projects in the area of electricity generation and distribution, harmonized educational and technological development under a Regional Higher Education Commission and inter-parliamentary associations? Do the Igbo states have to wait on the Federal Government to construct within a year the Enugu-Umuahia-Aba-Port-Harcourt Expressway and turn it into an eight-lane Super Highway?
Agglomeration or Disintegration
It was Dr. Kwameh Nkrumah who in 1966 asserted following the overthrow of the Government of Tafawa Balewa that the tragedy of Sir Abubakar was his failure to recognize that the choice was between Africa's immediate integration or the disintegration of Nigeria itself. Barely six weeks later, Ghana was on the verge of disintegration, Kwameh Nkrumah was sent into exile in Egypt and it took Ghana over twenty-five years to strive to find its bearing again. How do we then maintain a balance or equilibrium between agglomeration and disintegration, self-realization, individuation, and black nationalism and ethnic identity in Nigeria or Africa?
Disclaimer:

"The views/contents expressed in this article are the sole responsibility of the author(s) and do not necessarily reflect those of The Nigerian Voice. The Nigerian Voice will not be responsible or liable for any inaccurate or incorrect statements contained in this article."