The African-led International Support Mission in the Central African Republic foils an attempt by inmates to escape from the Bangui prison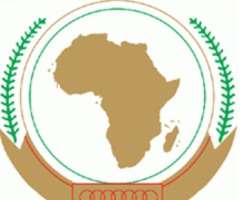 The African-led International Support Mission in the Central African Republic foils an attempt by inmates to escape from the Bangui prison
ADDIS ABABA, Ethiopia, February 24, 2014/African Press Organization (APO)/ -- The African-led International Support Mission in the Central African Republic (MISCA) today foiled an attempt by inmates to escape from the Bangui prison. With the help of the head of the prison, leaders of the anti-Balaka group, who were arrested by MISCA during an operation conducted on 15 February 2014 in the Bangui district of Boye Rabe, tried to escape. Their attempt was foiled thanks to the vigilance of the Rwandan contingent of MISCA.
MISCA Force Commander, Brigadier General Martin Tumenta Chomu, and Police Commissioner, Colonel Patrice Otsaga Bengone, have been instructed to undertake an urgent demarche towards the relevant CAR authorities for an exhaustive investigation to be carried out into the attempted escape and the head of the prison to be heard, so that the necessary steps can be taken immediately.
MISCA is determined to continue to implement its mandate in support of the CAR authorities. In this respect, operations to neutralize the armed groups and criminals who are disturbing public order and threatening the lives of innocent civilians will be pursued and intensified.