February 21, 2014

| Kenya
Africa: Associate RSD Officer: Kakuma, Kenya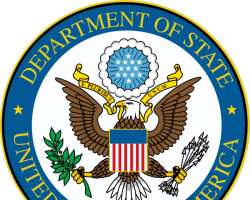 Africa: Associate RSD Officer: Kakuma, Kenya
WASHINGTON, February 21, 2014/African Press Organization (APO)/ -- Africa: Associate RSD Officer: Kakuma, Kenya
Application Deadline: March 14th, 2014
Applications must be emailed to JPO[email protected] by 11:59 p.m. Eastern Daylight Time on the date indicated in order to be considered. Thank you.
How to Apply:
Please note that PRM-sponsored JPO positions are open to U.S. Citizens only.
Applicants must submit a completed United Nations Personal History form (UN P-11) via email to [email protected] by the deadline noted above. The UN P-11 form is available for download from the UNHCR website at http://www.unhcr.org/recruit/p11new.doc. PRM will accept the UN P-11 form without a signature. If desired, you may also submit a resume or curriculum vitae and letter of interest. Please specify the position for which you are applying in the Subject line of the email (i.e. Associate Protection Officer – Kabul, AFGHANISTAN). You must send a separate email and application for each position for which you are qualified and wish to be considered. For more information, please see the Frequently Asked Questions on the PRM website.
PRM Notes:
• For more information about UNHCR's operations at this post, please visit the UNHCR website at www.unhcr.org.
• University degree in Law/International Law. An advanced degree is strongly preferred for participation in the PRM-sponsored JPO program.
• At least 2 years relevant experience in field work, international protection, refugee protection, or human rights. Previous experience in Refugee Status Determination (RSD) would be particularly advantageous.
• Strong working knowledge of a second UN language (French, Spanish, Arabic, Chinese, or Russian) in addition to English is highly desirable for participation in the PRM-sponsored JPO program.
• The JPO job description and related information attached are provided by UNHCR.
• JPO contracts are initially issued for one (1) year and then renewed. American JPOs are expected to serve a complete (2) two-year JPO term.
Associate RSD Officer (JPO)
Kakuma, Kenya
Job Description (JPO)
GENERAL INFORMATION:
Title: Associate RSD Officer (JPO)
Sector: Protection
Location: Kakuma, Kenya (non-family duty station)
Duration of the assignment: 1 Year renewable (total of 2 years)
SUPERVISION:
Direct Supervision: RSD Officer
Overall Supervision: Senior Protection Officer and Head of Sub-Office
Functional Supervision: Assistant Representative (Protection) in Nairobi
Content and methodology of the supervision:
The RSD Officer and Senior Protection Officer will assign tasks and appropriate guidance to the incumbent. The tasks will be carried out in accordance with UNHCR guidelines and policies, in close coordination with other relevant officers.
DUTIES AND RESPONSIBILITIES:
Under the supervision and guidance of the RSD Officer, Senior Protection Officer and Head of the UNHCR Sub-Office (Kakuma), and the Assistant Representative for Protection (Nairobi), the Associate Protection Officer will:
1. Assist the RSD Officer in coordinating Refugee Status Determination (RSD) activities in Kakuma by conducting RSD interviews, reviewing files and endorsing decisions, preparing periodic RSD statistical reports, updating RSD SOPs, formulating practical caseload management strategies, and undertaking country of origin information research.
2. Assist in coordinating the review and consideration of protection cases referred by NGO partners and other functional units by the multi-functional Protection Referrals Panel.
3. Make reasoned legal assessments and recommendations concerning the status of applicants for refugee status and resettlement in accordance with procedures determined by UNHCR Sub Office Kakuma and in accordance with the relevant international legal instruments governing the protection of refugees.
4. Assist the office in formulating requests and responses concerning individual refugees and asylum seekers.
5. Assist in organizing regular in-service RSD, resettlement, and protection training for staff and interpreters in Kakuma, and assist in organizing information dissemination sessions for beneficiaries particularly targeting new arrival groups; Assist in the training and capacity development of Kenyan government officials involved in registration and RSD.
6. Attend to field post and community leaders fora in order to render responses on protection issues to beneficiaries.
7. Assist in undertaking relevant protection functions in the office as and when required, such as interviewing refugees for protection/security concerns, etc.
8. Perform other duties as may be required by the supervisor.
QUALIFICATIONS AND EXPERIENCE:
Qualifications: University education with an advanced degree on International Law: LL.B and 4 years of work experience, or LL.M and 2 years of work experience.
Experience: At least 2 years relevant experience in field work, international protection, refugee protection, or human rights. Experience in the legal profession, knowledge of interviewing techniques, interpersonal skills, and previous work experience with refugees would be an asset. Previous experience in Refugee Status Determination (RSD) would be particularly advantageous.
Skills: Strong analytical and communication skills: ability to translate theory into practice. Good computer and drafting skills are particularly important. The incumbent should also have good interpersonal skills and be culturally sensitive, particularly in light of the fact that he/she will be required to live in an environment requiring continuous interaction with a small group of colleagues of very different cultural backgrounds without outside amenities or entertainment.
Competencies required include:
• Protecting Refugees and other persons of concern to UNHCR
• Establishing eligibility for refugee status
• Promoting Refugee law/protection principle
• Protecting Refugees and other persons of concern at field level
Training components:
• Protection Learning Program
• Locally organized topical training sessions
• On-the-job learning through practical experience, self-study, and mentoring by senior colleagues
Learning elements:
By the end of his/her assignment, the incumbent will have acquired all-round protection competencies, including, but not limited to:
• Refugee status determination
• Resettlement caseload management
• Monitoring skills
• Basic negotiation and advocacy skills in the UNHCR context: liaise with local judiciary, immigration and other authorities on issues concerning persons of concern.
These will be assessed on the basis of the quality of the reports and assessment produced, appropriateness of the interventions/demarches made.
BACKGROUND INFORMATION:
UNHCR Kenya currently comprises a Branch Office in Nairobi and 2 Sub-Offices in Dadaab and Kakuma. The Sub-offices are responsible for coordinating the activities of the refugee camps under their respective jurisdictions. Dadaab hosts mostly Somali refugees while Kakuma is populated by 13 different nationalities including Somalis (53%), Sudanese (34%), and refugees from the Great lakes region.
The Nairobi-based Country Representative is the overall manager of the Kenya program. He is assisted by a Deputy Representative (in charge of operations) and an Assistant Representative for Protection. The Protection Section in Nairobi includes an eligibility and registration center, a protection delivery unit, and a resettlement unit.
Sub-Office Kakuma is managed by the Head of Sub-Office. The Protection, Resettlement, Community Services, Registration, and Eligibility Units are supervised by the Senior Protection Officer (P-4) who is also the head of Protection Section. There are a number of national staff and some international staff working under these protection-related units. In Kakuma the RSD team currently has a staffing capacity of 6 Eligibility Assistants and one RSD Clerk and is faced with an increasing backlog of pending cases due to a steady flow of new arrivals into the camp.
Further information concerning the project:
Kakuma currently has a population of more than 115,000 refugees and asylum seekers, many of whom arrived in the early 1990s. Kenya is a party to the 1951 Refugee Convention and the 1969 OAU Convention and has its own 2006 Refugees Act (currently being revised in line with the new Constitution), as well as Refugee Regulations which were enacted in February 2009. UNHCR carries out the full range of protection and assistance activities, including those that would normally fall within the responsibility of the State.
Kakuma is located in a hot, semi-arid province close to the Sudanese border. Staff are accommodated in a compound provided with security and basic amenities, and are entitled to a 5-day break after every 8 weeks (R&R). Connections between the camps and Nairobi are provided by a UNHCR-operated flight which runs twice a week, and there are also daily commercial flights through Lokichoggio or Lodwar which are roughly 90 kilometers from Kakuma. All movements out of Kakuma are accompanied by mandatory security escorts as Kakuma is within a Level 4 security zone.