First Bank targets expansion to Hong Kong, other Asian countries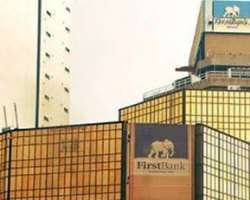 First Bank of Nigeria Limited is seeking to explore business opportunities in Hong Kong, China and other Asian countries.
To this end, the bank has collaborated with the government of Hong Kong, through Invest Hong Kong (InvestHK), in a bid to harness prospects in Asia.
Speaking in Lagos yesterday, the Chairman, FBN Holdings, Chief Oba Otudeko, described the initiative as gateway to finance and investment for the resources and talents of China as well as other Asian countries.
He explained that the InvestHK is a policy of the Hong Kong government with which trade and business could flow among China, Hong Kong and Nigeria respectively. Otudeko urged Nigerians to embrace the investment and business initiatives of the Asian countries.
'It is a point of contact, which I think I want to encourage and recommend very strongly for Nigerian business communities to invest, 'he said.
He also noted InvestHK offers opportunity in the Hong Kong Information Technology, real estate, and other important investment opportunities.
Meanwhile, the Director-General, InvestHK, Mr. Simon Dalpin, during his presentation, said the initiative was necessary to assist companies to invest and set up in Hong Kong.
He also stated that it was set up to attract more companies from Africa generally and have presence in Hong Kong. According to him, the partnership with First Bank would help strengthen the country's relationship with businesses in Africa.
According to him, 'now is a good time for Nigeria companies to come to Hong Kong to attract investment from Hong Kong.'
Dalpin stressed further that there are lots of business opportunities for consumer products in Hong Kong because of the huge number of tourists that visits the country regularly.