African Union Commission Convenes High Level Roundtable on Durable Solutions for Displaced Persons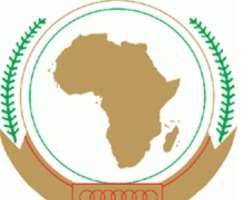 African Union Commission Convenes High Level Roundtable on Durable Solutions for Displaced Persons
NAIROBI, Kenya, February 11, 2014/African Press Organization (APO)/ -- The African Union Commission and the Norwegian Refugee Council convened a high level roundtable on Durable Solutions for Displaced Persons in Africa in Nairobi, Kenya on 10 February 2014. The roundtable was opened by H.E. Dr. Aisha Abdullahi, Commissioner for Political Affairs of the African Union Commission and Honorable Joseph Lenku, Cabinet Secretary for Internal Affairs of the Government of Kenya.
The roundtable was attended at a policy level, involving the leadership of the African Union Commission Department of Political Affairs, chair of the PRC Sub-Committee on Refugees, Internally Displaced Persons, and Returnees, and key players involved in the design and implementation of durable solutions for displaced populations particularly in the Horn region, and more broadly across the continent. The roundtable was an opportunity for the Commission to engage in policy dialogue with strategic partners from the UN system, multilateral development and financial institutions, Member States, civil society, and other stakeholders, with a view to deepen understanding of and identify key policy issues and areas that need to be attended at a strategic level, serving as a policy leadership link between humanitarian and development actors.
The event comes as a follow-up to the recommendation of the Annual African Union Humanitarian Forum held in October 2013 to convene frequent and systematic consultative fora on issues of humanitarian concern on the continent, and the growing concerns around protracted and new displacement on the continent and in the region in particular.
Key among the recommendations raised were the need to develop a financial architecture to resource durable solutions in collaboration with organizations with relevant expertise such as the African Development Bank; look beyond the traditional compartmentalization of durable solutions; create broader partnerships for reintegration and livelihoods support; promote evidence-based approaches which drawn lessons from experiences such as support to spontaneous returns of Somali refugees and IDPs and other case studies of relevance in the region such as the repatriation of South Sudanese refugees from Kenya; a concerted focus on capacity building and support for local administrations in areas of return; and deeper engagement with key constituencies such as Diaspora, private sector, and affected populations. Moreover, the roundtable concluded that such strategic dialogue should continue and resolved to convene the next dialogue in Somalia.