Membership Registration: Lagos PDP Berates APC For Using Public Schools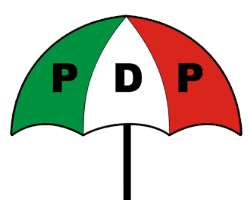 The Lagos State PDP has described the decision of APC in the state to conduct its membership registration in public schools and during school hours as confirmation of the very low premium the APC places on education in the state.
The party wonders why APC cannot conduct its membership registration at its various Party secretariats but rather chose to use the INEC polling Units which include Public schools and other public structures.
The PDP also alleges that the APC led LASG officials have been coercing, intimidating and deceiving residents that unless they obtain the APC membership card, they will not enjoy certain social services!
"We are very concerned and inclined to discuss the APC membership registration because they are now distracting our children in their schools from concentrating on their studies. How can a responsible Political party choose Public Primary and secondary schools to play partisan politics, Wit: conducting its membership registration exercise and especially during school hours. Surely, they do not mean well for our children in public schools.
They should return to their various secretariats and continue their rejected membership registration"
The Lagos State PDP further states that the motive behind the APC taking its membership registration to the Polling Units is to take their Party in a 'promo-like' style to the electorates. Ironically, " the people have rejected them and even if they coerce the people to get their Cards, it still will not translate to eventual votes for APC. Alas, their own 'Promo' cannot cure the animosity against them"