Defections: Court adjourns PDP suit restraining House leadership alterations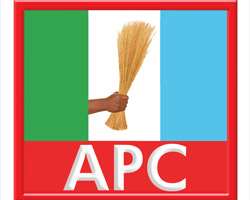 The Federal High Court, Abuja Division, on Monday, adjourned to February 14 hearing in the suit instituted by the Peoples Democratic Party (PDP), seeking an order of court restraining members of the House of Representatives from effecting change of its principal officers.
Defendants in the suit are the Speaker, Aminu Tambuwal; deputy speaker Emeka Ihedioha; majority leader, Mulikat Adeola-Akande; deputy majority leader, Leo Ogor; chief whip, Isiaku Bawa and deputy chief whip, Ahmed Mukhtar.
The PDP was represented by Yunus Usman, while Mahmoud Magaji, Adeniyi Akintola, James Ocholi Sebastine Hon, A.J Owonikoko and Jibrin Okutepa represented the defendants, who are members of the party in the opposition, All Progressives Congress (APC).
Justice Ademola Adeniyi had, at the last sitting, ordered parties in the suit to maintain status quo, pending the determination of the motion on notice for a preliminary objection raised by the defendants and originating summon of PDP.
At the proceeding on Monday, counsel for the defendants had filed and served the necessary processes which paved the way for the argument and adoption of their preliminary objection, in opposition to the originating summon of the PDP.
In an aggregate submission, they predicated their objection on lack of locus standi by PDP to institute the suit, maintaining that the court had no jurisdiction to entertain the matter.
Magaji, while adopting his submission, posited that 'on the face of the process itself, the originating summon of PDP should be dismissed, as it constitutes an abuse of court process and, therefore, not justiceable.'
Akintola argued that the court had no jurisdiction over the matter because 'the suit is predicated on an existing suit in a sister court herein at the Federal High Court. This same PDP that is the plaintiff in this matter is also the fourth defendant in that suit.
'This same PDP has now come to this court for the court to do what? To order Justice A.R Mohammed, who is handling the sister suit to stay proceedings?'
The PDP, through its counsel, Yunus Ustaz Usman, wanted the court to determine 'whether in view of the mandatory provision of Section 68(1)(g) of the Constitution of the Federal Republic of Nigeria, 1999 as amended and in view of the pendency of Suit No. FHC/ABJ/CS/621/2013 between Senator Bello Hayatu Gwarzo and 78 others against Alhaji Bamanga Tukur and four others before the Federal High Court Abuja Division, the 23rd to 79th defendants can validly function as members of the first defendant contribute to or vote on any motion and or debate in the proceedings of the first defendant with a view to removing or sanctioning second to 10th defendants or any of the principal officers of the first defendant.'