Peace Mass boss denies dumping PDP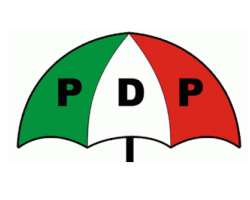 The Chairman, Peace Group of Companies, Dr. Sam Maduka Onyishi, on Friday denied media reports to the effect that he had dumped the ruling Peoples Democratic Party (PDP) for the  All Progressives Congress (APC).
Nigerian media was awash of news that Onyishi, who owns the thriving Peace Mass Transit company,  had switched camp from  the Peoples Democratic Party, PDP, for the APC, and had been promised to be handed over the party's governorship ticket for 2015 elections.
But Onyishi denied it all. 'I am still with my party, PDP. I am still doing my consultation. I have not decided whether to run for the governorship or not,' he said during an interactive session with some journalists in Nsukka.
He stated further, 'Given the recent developments in the automobile industry, which took effect from January 10, I have some issues in my business to resolve before thinking of politics.
'The Federal Government has increased the duties paid on commercial buses from ten percent to thirty-five percent. This has created an avenue for Motor manufacturing to thrive in Nigeria. Given the volume of vehicles we use, it will be suicidal to continue importing these vehicles at the current rate only to end up competing with others who bring in their own through Cotonou at a very reduced cost.
'Hence my decision to handle this development in my business first'.