Tukur's resignation willn't change party's fortune – APC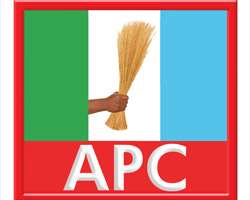 The All Progressives Congress (APC) has said that the resignation of the National Chairman of the People's Democratic Party (PDP), Alhaji Bamanga Tukur, will not change the fortunes of the party.
The Publicity Secretary of the APC in Imo, Dr Ifeanyi Ekenasi, said in Owerri on Friday that the members of the PDP should ratherchange their orientation and become more focused on improving the lives of the governed.
"We are not impressed by the resignation because it changes nothing about their ideology; neither does it affect their values.
"What is needed is a change in their entire psyche and philosophy," he said.
Also reacting to the resignation, a member of the Imo House of Assembly, Mr Luke Chukwu, described the resignation as a welcome development.
Chukwu, who represents Mbaitoliconstituency, however, said the PDP would be worse off in the long run if Tukur was forced to resign.
"I doff my hat for him if he willingly resigned because he cannot remain forever. Tukur has a lot of clout and if he is leaving the office of the chairman amidst acrimony, many will follow him," he said.
A former PDP Publicity Secretary, Mr Blyden Amajirionwu, said the resignation was not done in bad faith.
Amajirionwu said the chairman was not forced or humiliated out of office but rather resigned so the party could restrategise.