Emotor Isoko Development Association Marked 5th Anniversary in Lagos.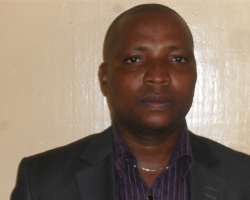 The Emotor Isoko Development Association (EIDA) recently marked 5th anniversary in Lagos.
Speaking at the event, Dr. Monday Evawomaha of the Guardian newspaper who doubled as chairman and guest speaker said, Emotor Isoko Development Association has come to stay in Isokoland. Education is the only tool that can drive development to Isokoland. Back to school project is a long term investment which every illustrious sons and daughters must support. We must not allow this noble vision to die.
He also added that education must be given serious attention to in Isokoland. I really commended this association for taken the bold step of promoting education in Isokoland. Nobody can develop Isoko for us. It is time we supported this great minds of Isoko nation, he said.
Engr Comrade Solomon Okpithe who was a guest speaker but was represented by one Mr. Joseph who presented a topic on" Education: A veritable tool for community development in Isoko pointed out that education is the only legacy a parent can give to his or children. Education gives room to massive development which Isoko nation needed. Emotor Isoko Development Association is a formidable association which has the heart of education in Isokoland.
Patrick Utuodor, the President of Emotor Isoko Development Association said the purpose of this noble vision is to provide 500,000 school materials to all schools in Isoko. We discovered that Isoko youths are not interested with education. We want to also give scholarships and computers and other educational materials to all schools in Isoko. EIDA is meant to change the face of education in Isokoland.
He added that this project is quiet expensive and e believed that Isoko Development Union (IDU) cannot do it only. We are not politic al but socio- cultural organization. Our dream as EIDA is to make education relevance in Isokoland. We the association collective effort, we shall achieve this noble vision of back to school project in Isoko, he said.
Those that graced the event were community leaders, educationists, journalists, lawyers, business moguls, engineers, Doctors, and others.