NMA shuts down hospitals nationwide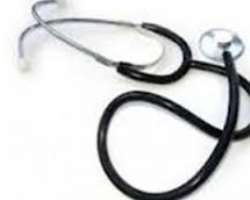 Just as indications are rife that the Academic Staff Union of Universities (ASUU) is about to end its five month old strike, the  Nigerian Medical Association (NMA).
may begin its own strike nationwide on Saturday. The action is expected to affect all public hospitals across the country.
The group's its president, Osahon Enabulele, gave the indication in a statement made available to the media on Wednesday.
NMA said,  'As countdown to the expiration of the NMA ultimatum draws near…'the Minister of Health should be held responsible for any crisis that erupts in the health sector.'
'Efforts by the NMA to engage the leadership of the Federal Ministry of Health even at this eleventh hour collapsed following the unserious approach and attitude of the leadership of the Federal Ministry of Health which seems to be less bordered about the potential crisis which may erupt in Nigeria's health sector from Saturday, December 14, 2013.'
The strike which will affect all public hospitals across Nigeria is expected tpo compound already bad health situation in the country.
NMA had twice in the recent past shelved on the promise of  federal government to discuss with them and  amicably resolve the group's grievances.
The doctors had  in September warned they would withdraw their services in an industrial action if the  federal government failed to meet its demands.
Some of their demands include correction of alleged anomaly that characterises Payroll and Personnel Information System (IPPIS), distortions of relativity and hierarchical order, professionalism, misapplication of nomenclatures such as Consultants and Directors in the nation's hospital.
The group balked, giving the federal government additional four-weeks after the government e set up a committee headed by Head of Civil Service of the Federation, Alhaji Goni Aji, to look into the crisis.
It was not clear at press time whether the group eventually embarked on the strike.