December 11, 2013

| Kenya
FCO Minister visits Kenya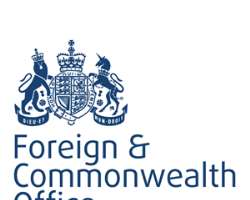 FCO Minister visits Kenya
LONDON, United-Kingdom, December 11, 2013/African Press Organization (APO)/ -- FCO Minister visits Kenya for its 50th anniversary of Independence.
FCO Minister for Africa, Mark Simmonds, arrives in Nairobi later today for his second visit to Kenya. His visit will focus on Kenya's 50th anniversary of Independence celebrations, at which he will represent the United Kingdom.
During the visit Mr Simmonds will attend the Nairobi Governor's Ball, the 50th anniversary celebrations at the Safaricom Stadium Kasarani, and a luncheon at Statehouse.
Speaking ahead of the visit, Mr Simmonds said:
"I am delighted to be returning to Kenya to represent the British Government, and very much look forward to joining the 50th anniversary celebrations. I am bringing with me the warmest of wishes from the British people to the people of Kenya, including a message from Her Majesty Queen Elizabeth.
"The UK and Kenya have a long shared history. We will continue to work together to make it a long shared future of mutual benefit."