Africa's Biggest Social Media Event; Social Media Week Lagos Partners With Volkswagen, Announces 2014 Venues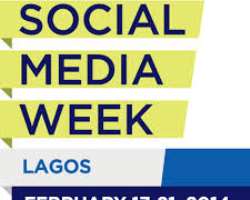 Social Media Week Lagos (SMW Lagos), produced by Dragon Africa and AFRIKA21, is a week long event that is part of the Social Media Week global platform and takes place in Lagos February 17 - 21, 2014. After a hugely successful inaugural year that hosted 110 events, had over 8,000 registrations and garnered over 31 million online impressions, SMW Lagos looks to build a bigger, bolder and better connected conference.

Bigger. Through a partnership with Volkswagen, the SMW Lagos headquarters (#SMWLagosHQ) will be hosted at the 850 sqm (9,000 sq ft) Volkswagen Centre in Victoria Island, Lagos. This unique venue will enable SMW Lagos to accommodate large groups in a theatre style set up, as well as feature dynamic installations to enhance attendees experiences.
Bolder. New for 2014 is SMW Lagos #AfterHours. Lagos is known around the world for it's nightlife. As a supplement to daytime programming SMW Lagos will curate a week of memorable and shareable post conference evening events. The SMW Lagos #AfterHours Hub at Club Pravada will host a variety of night time activities and programming.
Better Connected. For 2014, a key goal for SMW Lagos is to engage citizens across Lagos by bringing programming to different communities. With this in mind SMW Lagos introduces #SMWSatellite venues, smaller venues throughout Lagos that will host engaging programming in a more intimate setting. The newly opened Enterprise Creative HotHouse, a co-working space for creative and digital entrepreneurs in Ikeja, will serve as 1 of several #SMWsatellite venues. HotHouse will host a variety SMW Lagos crowd sourced programming including masterclasses and workshops.
In addition, Terra Kulture located in VIctoria Island, Lagos returns for 2014 as out Music, Arts, Culture & Entertainment Hub (#smwMACE). SMW Lagos hubs/venues will host a variety of dynamic programming produced by local and international event partners. Event partner submissions are currently being accepted through this Friday, December 6, 2013. Event proposals should be submitted via the SMW Lagos webstie at: http://socialmediaweek.org/conferences/become-event-partner/
MORE INFO ON VENUES:
http://www.socialmediaweek.org/lagos/venues
About Social Media Week
Social Media Week is built on the belief that we should better understand how technology is providing new inspiration for how we live, work and create. In a little over five years Social Media Week has built a dynamic platform for communities across the globe to discuss how social media and communication technologies are impacting lives on a local level. To date 26 cities and over 80,000 people have participated in SMW. In 2013 the SMW Lagos Team had the pleasure (and challenge) of widening the lens to include for the very first time an African city – Lagos, Nigeria.
About Red Media Africa
Red Media Africa is a PR & Communication firm under the parent company, RED. An innovative media company focused on Africa, RED's vision is to excite and empower an evolving generation through the media's limitless possibilities. Built across tools and platforms, its Communication Division holds Red Media, Red Marketing and Red Media-SMESupport; and its Content Division holds the Y! brands, including Y! TV, Y! TV, Y! Magazine, YNaija.com, Teen Y!, TeenYNaija.com, Y! 2015, YNaija2015.com and the Y! Annual Black Ball/Y! 100Most Influential List. It also anchors a development firm, The Future Project Africa, which presents Africa's leading youth platform, The Future Awards Africa, and other projects including the Nigeria Symposium for Young & Emerging Leaders and The Future Enterprise Support Scheme.
OBI ASIKA AT SMWLAGOS
SOCIAL MEDIA WEEK LAGOS 1
SOCIAL MEDIA WEEK LAGOS
SPEAKERS AT SMWLAGOS