Mauritania National Day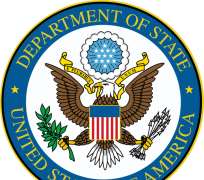 WASHINGTON, November 28, 2013/African Press Organization (APO)/ -- Press Statement
John Kerry
Secretary of State
Washington, DC
November 27, 2013
On behalf of the American people, I am delighted to send best wishes to the people of Mauritania on the 53rd anniversary of independence on November 28.
Mauritania and the United States work closely to advance regional peace and security. We are especially proud of our cooperation through the Trans-Sahara Counterterrorism Partnership.
The United States fully supports Mauritania's democratic and economic development. We look forward to finding new opportunities to promote human rights and expand trade and investment.
I wish all Mauritanians a safe and festive 53rd anniversary celebration. We are committed to building upon our partnership to promote prosperity and peace in the coming year.