ACTIVITIES OF SECRETARY-GENERAL IN BURKINA FASO, 6-7 NOVEMBER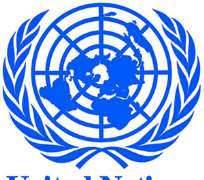 NEW YORK, November 13, 2013/African Press Organization (APO)/ -- United Nations Secretary-General Ban Ki-moon arrived in Ouagadougou, Burkina Faso, from Niger, on Wednesday evening, 6 November. This was the third leg of a four-country joint visit of the Sahel region with the Chairperson of the African Union Commission, Dr. Nkosazana Dlamini Zuma; the President of the World Bank, Jim Yong Kim; the Commissioner for Development of the European Union, Andris Piebalgs; and the President of the African Development Bank, Donald Kaberuka.
Shortly after his arrival, he attended a state dinner at the Presidential Palace hosted by the President of Burkina Faso, Blaise Compaoré.
The following day, Thursday, 7 November, the Secretary-General held a joint meeting with the Prime Minister, Beyon Luc Adolphe Tiao, and members of his Cabinet. The Secretary-General said that he was encouraged to see that the region was coming together to solve its problems. He underlined three of the current United Nations priorities: accelerating efforts to achieve the Millennium Development Goals by 2015; defining sustainable development goals for after 2015; and having a legally biding agreement on climate change. (See Press Release SG/SM/15451.)
The Secretary-General then held a meeting with President Compaoré in which they discussed, amongst other subjects, Burkina Faso's progress in achieving the Millennium Development Goals, as well as regional efforts to address the serious security, humanitarian and development challenges facing the Sahel.
Before departing Ouagadougou, the Secretary-General held a press briefing. He said Burkina Faso was an active player in the Sahel region and underlined its role in forging solutions to the many challenges facing the Sahel and West Africa. He said it was essential to work together to find solutions to the problems of the Sahel.
The Secretary-General left Ouagadougou, Burkina Faso, for N'Djamena, Chad, at midday on 7 November.