Arsenal's Bombs Await Burnley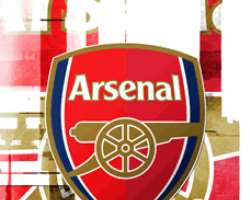 Arsenal's bombs await Burnley
…At the Emirates
By COMAS OMEGOH
Saturday, March 06, 2010
This evening at the Emirates, Arsenal will pull all the stunts to blast Burnley in a rematch after both sides ended 1-1 in their first meet in the current Premiership season.
The Gunners will unleash its youthful power and pace on Burnley with intent at picking victory to sustain pressure on frontrunners, Manchester United and Chelsea.
Arsenal's comeback this season has been remarkable. If it wins today and Manchester United tumbles, it will be at par with leader, Chelsea on 61 points, although the later has an outstanding match to play. Such victory by Arsenal will be the 12th in the series at the Emirates in the Premiership this season.
The picture of what to expect emerged at the weekend when Arsenal stuck Stoke City 3-1 at the Britannia Stadium. Now, having realised that a last minute gasp could give the team the title on a platter, Arsene Wenger looks to play the best of football to see how far his luck can go.
Already, he has assured that the loss of Aaron Ramsay would not upset the chemistry of the team. That means that Arsenal will go all the way to finish this season on a high.
In the heart of the team, watchers of the Premiership expect to see Case Fabregas spraying the passes that will rent Burnley. He has scored 13 goals so far for his side and may be adding to his lot in today's encounter.
Expect a good outing from Thomas Vermaelen as well as Abou Diaby; their contributions will go a long way to kill the game, perhaps, as a contest and give the Gunners the staying power among the best three performers.
Burnley, which came to the top-flight last season, has come to a sudden realisation that the Premiership is a marathon. It pulled some stunning surprises early in the season, but losing grip, it has slumped to the 19th position and now waiting for a magic moment to resume its upward climb. The question now is; will that begin with Arsenal?
Judging by the former's recent performance, the team is in for a raw deal. It sank at home to bottom-of-the-table Portsmouth, 2-1 last weekend. That tells a lot about the team's playing strength.
However, some players in the team such as Steve Fletcher and Graham Alexander are to be taken seriously, same for Cameroon's defender, Andre Bikey. They will be carrying Manager Bian Laws' aspiration of pulling the chestnut out of the fire.