Prince Madumere Eulogises Owelle Ndi-Igbo @51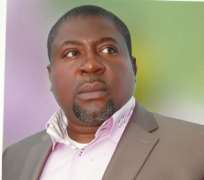 Prince Eze Madumere MFR, Imo Sate Deputy Governor, has showered encomium on Imo State Governor, Owelle Rochas Okorocha OON as he turns Fifty-One describing him as a man of fate whose attributes and contributions to the lives of the ordinary people have impacted positively in no small measure.
Prince Madumere in a congratulatory message signed by his Chief Press Secretary, Uche Onwuchekwa, recounted the audacious feat of Owelle Rochas Okorocha in transformation of Imo State in two years, which he said has been acclaimed as the best ever witnessed for the past fourteen years of our democratic e experience.
"Owelle Rochas Okorocha's achievement in two years has proven the fact that he is a true leader whose sterling leadership qualities with heart of sacrifice is worth emulating. His numerous values added in Imo State are evident in his free education policy for all, massive urban and rural road revolution, re-engineering our development process by marrying it with our value system embedded in our culture with the establishment of Community Government Council".
Prince Madumere further commended Governor Okorocha on his 'Youth Must Work Programme, which is creating jobs for teeming Imo Youths, while equipping technical students with the know-how and the latest technology through the establishment of Imo College of Advanced Professional Studies.
While praying for greater wisdom, God's protection for Governor Okorocha, he called on well meaning Nigerians and the good people of Imo State to remember Owelle Rochas Okorocha in their prayers as God continues to use him to give hope to the hopeless and help in re-engineering our God given State, Imo and Nigeria at large.
Signed:
UCHE ONWUCHEKWA
CHIEF PRESS SECRETARY TO
THE DEPUTY GOVERNOR OF IMO STATE