Jonathan, Obama meet next week to mend diplomatic fence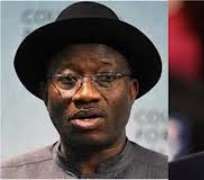 Both President Goodluck Jonathan and United States (U.S.) President, Barack Obama, will have opportunity to mend their broken diplomatic fence when they meet next week in New York, the United States.
Nigeria felt unjustifiably snubbed during Obama's visit to Africa in June.
The opportunity will come during the  annual United Nations General Assembly next Tuesday, Both presidents will also be addressing the UN General Assembly during the annual meeting.
The Jonathan-Obama meeting, authoritative sources noted, would demonstrate that the U.S.-Nigeria diplomatic relationship has not been ruptured by Obama's snub.
Besides, a schedule of this year's UN General Assembly debate shows that President Jonathan will as well be speaking early and on the opening day of the debate, which is when the U.S. President, as host, also traditionally speaks.
Last month, a top U.S. Government official, Ms. Wendy Sherman, leading the American delegation to a U.S.-Nigeria Bi-National Commission in Abuja, had presented to Jonathan a letter from his American counterpart reviewing the diplomatic relationship between both countries and inviting the former to a meeting in New York.
Speaking on the issue over the weekend, Nigerian Ambassador to the U.S., Prof. Adebowale Adefuye, confirmed that Jonathan would be going to the U.S. and would meet with Obama either on September 23 or 24.