NGF: Amaechi, Jang may step down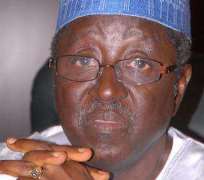 …Yuguda plots to become chairman
Rivers State governor, Hon. Chibuike Amaechi and his colleague in Plateau State, Jonah Jang may be persuaded to give up their disputed chairmanship of the Nigeria Governors' Forum (NGF), to pave way for a "neutral" candidate.
All the governors elected on the platform of Peoples Democratic Party (PDP) were locked in a meeting with President Goodluck Jonathan, as at the time of this report.
Pointblanknews.com gathered that the campaign to get Amaechi and Jang step down was the brainchild of Bauchi State governor, Mallam Isa Yuguda.
According to the sources, Yuguda had long nursed the ambition to head NGF, and the lingering dispute over the leadership of the body may have provided the governor a golden opportunity.
"During the contested election, Yuguda voted against Jang. Shortly afterwards, he pretended to align with the Plateau governor. Thereafter, he teamed up with four other northern governors pretending to be in search of peace," offered a top party source.
"The truth is that Yuguda wants to hunt with the hounds and run with the hare. He is going to present a proposal to make Amaechi and Jang withdraw for him to emerge. Yuguda has his sight on something beyond the governorship of Bauchi State," added the source.