UK FCO Minister strongly condemns murder of Tunisian politician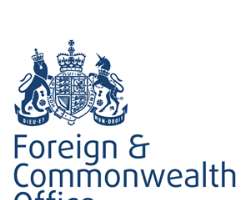 UK FCO Minister strongly condemns murder of Tunisian politician
LONDON, United-Kingdom, July 26, 2013/African Press Organization (APO)/ -- Alistair Burt strongly condemns the assassination of Mohamed Brahmi and stresses need to prevent violence derailing the democratic process
Commenting today on the assassination of Mohamed Brahmi yesterday, Minister for the Middle East and North Africa Alistair Burt said:
"I strongly condemn the assassination of opposition politician Mohamed Brahmi on Tunisia's Republic Day. As a member of the National Constituent Assembly, Mr Brahmi was working to steer his country to a more democratic future through a process including all parties. I offer my deepest condolences to Mr Brahmi's family and colleagues.
"Such cowardly acts of violence should not be allowed to derail the democratic transition in Tunisia. I welcome the Tunisian Government's announcement that there will be an investigation into this murder - those responsible must be held to account for their crimes.
"Nearly two years after Tunisia's first free and fair elections, much progress has been made but there is more to do. As the country works towards a new constitution and elections, I encourage all Tunisians to engage in dialogue and work together for the greater good of Tunisia. It is vital that the people's demands for democracy remain at the core of the country's transition at this crucial time.
"The UK will continue to be a friend and partner to the people and Government of Tunisia as they build a prosperous, stable and open society."