Google Shares Set To Open Lower On Margin Decline, Target Price Cuts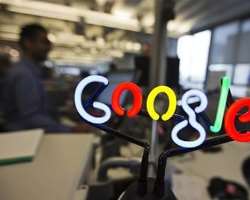 Google Inc's recent changes to its advertising system to increase revenue from mobile users took a toll on its second-quarter results, prompting at least six brokerages to lower their price targets on the stock.
Shares of the internet search giant were set to open 4 percent lower on Friday.
BMO Capital Markets, JP Morgan, Deutsche Bank and Raymond James cut their price targets on Google's stock by as much as $40 to factor in a drop in margins as the company invests in its non-core businesses.
The lowest price target was $860, compared to the stock's closing price of $910.68 on Thursday on the Nasdaq.
"... Investors should assume continued margin erosion as new investments will never match the margins of the core search business," BMO analysts said in a note to clients.
The brokerage cut its target price on Google shares to $890 from $915 and maintained its "market perform" rating on the stock.
Earlier this year, Google changed the way advertisers run campaigns on its website, offering the same ads simultaneously on PCs and mobiles.
However, cheaper ad rates on mobile devices ate into its margins.
Some brokerages, such as Piper Jaffray, JMP Securities and Canaccord Genuity, raised their price targets, with Piper Jaffray saying that the new system will increase ad revenue in the longer term.
Google, which posted worse-than-expected second-quarter results on Thursday, reported a quarterly operating margin of 28 percent, down from 33 percent a year earlier.
"Enhanced Campaigns is the biggest change in the Google ad platform to date and thus it will likely take 6-12 months for the positive impact to show in the numbers," Piper Jaffray analyst Gene Munster wrote in a note.
Google's shares were set to open at $879 on Friday.
REUTERS