Now That We Are Broke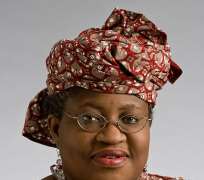 We of the Afenifere Renewal Group (ARG) note that, there are now telltale signs that remove any existing doubt as to the sustainability of this country.
In recent times, the federal government, in the face of dwindling oil revenue, has been scurrying for fund. Besides realising its bloated governance structure, government has suddenly remembered that many of its agencies are not remitting revenue to its coffers.
The country's national football team, Super Eagles, arrived at the venue of their last Cup of Nations match just hours before the match; the same happened when they faced Tahiti at the Confederation Cup. A presidential intervention was necessary to 'resolve' the footballers' allowance impasse.
The federal government has not also been able to meet its financial obligations. Commissioners for Finance walked out on the Minister of State for Finance recently over unpaid arrears. We cannot even imagine what this portends for many states that depend on federal allocation to meet financial exigencies.
Few weeks ago, Finance Minster wrote an article titled, 'Clarifying Nigeria's debt status,' in which she gleefully told us the country's foreign debt stands at US$6.67bn; but she forgot to tell us the current status of our domestic debt, which she said was US$42.23bn in August 2011. We feared she intentionally left out this detail as the value may be shocking.
The strongest of these signs is the revelation that came a few days ago from the Finance Minister, as reported by an online media, Premium Times. She said the nation's economy is in doldrums, while addressing the meeting of 15-member Economic Implementation Team.
Therefore, her recent heated demand for passage of amendment budget, without which she said the economy would collapse by October, is therefore not surprising after admitting behind closed doors that the multi-billion naira contract awarded to Niger delta ex-militants to guard petroleum pipes has not paid off. If anything, the country now records worse cases of crude oil theft, which has seen the country losing.
All these point to one thing: that Nigeria is unsustainable in the way it is presently governed. In fact, we may be witnessing the most profligate administration in Nigeria's history under President Jonathan and the abetting National Assembly that has refused to carry out people's oriented agenda.
This is why we have always said this governance structure that allows for profligacy and unmitigated corruption must be pulled down to pave way for a Sovereign National Conference which we are confident will bring about efficient and transparent management of the country's resources.
And we dare say that the time is now because we would not stand by and watch Jonathan's administration drag all of us into bankruptcy. Finance minister reportedly complained that NNPC has refused to be accountable to the nation, what more portrays ineptitude?
Afenifere Renewal Group(ARG) therefore calls on all patriotic Nigerians to join us in demanding for the restructuring of the present system, so that our people can live good, healthy and productive life, in a country where no man is oppressed.
Kunle Famoriyo
Media/Publicity Secretary (ARG)
08161111020, 08021185077, 08074508181
RIGHT HON. DR. OKONJO-IWEALA, NIGERIA'S COORDINATING MINISTER FOR THE ECONOMY AND MINISTER OF FINANCE
Disclaimer:

"The views/contents expressed in this article are the sole responsibility of

Kunle Famoriyo

and do not necessarily reflect those of The Nigerian Voice. The Nigerian Voice will not be responsible or liable for any inaccurate or incorrect statements contained in this article."