KENYA TO HOST EAC MILITARY GAMES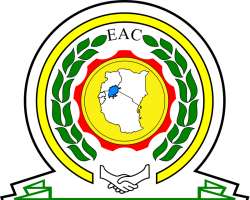 KENYA TO HOST EAC MILITARY GAMES
ARUSHA, Tanzania, June 25, 2013/African Press Organization (APO)/ -- The Republic of Kenya will host the East African Community Military Games and Culture Week this year, the Secretary General of the EAC Amb. Dr. Richard Sezibera announced today.

Speaking at the opening of the ministerial session of the EAC Sectoral Council on Cooperation in Defense in Arusha, Tanzania, Amb. Sezibera said the 5-17 August event comes at a time when the EAC integration process is intensifying on all fronts.

The Military Games and Culture Week, first held within the framework of the Memorandum of Understanding on Cooperation in Defense, last took place in Bujumbura, Burundi, in 2011.

The Games entail a variety of sporting disciplines including; handball, football, netball, cross-country and basketball among others. According to the event organizers, the primary objective of the event is to nurture an esprit de corps among the EAC defense forces and for individual soldiers to appreciate the diverse cultures in the region.

Amb. Sezibera said EAC's defense and security policy is rooted in the empirical observation that if countries in the region are co-operating among themselves in pursuit of human and economic development, they will have neither reason nor cause to resort to violent conflict.

The EAC chief told the meeting that with the rising threat of international terrorism, piracy and creeping instability in a multiplicity of hot spots around the world, "the issues of defense and security have assumed greater importance and significance in the agenda of nations and indeed the agenda of groupings of nations such as our own".

In attendance were Hon Gen Jeje Odong Minister of State for Defense in the Republic of Uganda and chairperson of the sectoral council; Gen. James Kabarebe, Minister of Defense, Republic of Rwanda; Amb. Raychele Omamo, Cabinet Secretary for Defense, Republic of Kenya; Hon. Shamsi Vuai Nahodha, Minister of Defense and National Service United Republic of Tanzania; Hon Maj. Gen. Pontien Gaciyubwenge, the Burundian Minister of Defense; and senior army officials from the Partner States.