Telcos: House C'ttee Chair Blames Poor Services On General Insecurity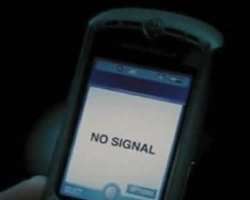 SAN FRANCISCO, May 27, (THEWILL) – The poor services being rendered by mobile telecommunications operators in the country have been blamed on the general insecurity in the land which has made the infrastructure of these companies vulnerable to attacks and vandalisation.
Stating this on Monday in Ibadan, the Oyo State capital, was the Chairman, House of Representatives Committee on Communications, Hon. Oyetunde Ojo, while speaking after the inauguration of the Advanced Digital Appreciation Programme for Tertiary Institutions (ADAPTI) at The Polytechnic, Ibadan.

Contending that the security challenge in the country was a major issue because "there is the issue of inter-connectivity", Ojo said to ensure better service delivery, Nigerians will have to be their brother's keepers and protect the telecommunication facilities in their neighbourhood and communities.
The lawmaker, who maintained that the growth in the telecommunication sector has been very impressive, though with lots of challenges, however lamented that making seamless calls has been difficult , especially with issues of call drops, multiple registration and excessive taxation.
"The major problem has to do with insecurity. If an area of the country is unsettled it would affect other parts. Most base stations in states like Yobe, Adamawa, Borno and some part of Kano are affected. If somebody wants to call you from Maidiguri now, it will be very difficult as a result of the Boko Haram crisis.
"Most of the base stations are destroyed. The people have to keep the communication base station secured because the facilities are national infrastructure which must be protected," he explained.
In his remarks at the occasion, the executive Vice Chairman, Nigerian Communication Commission (NCC), Dr. Eugene Juwah, said the Advanced Digital Appreciation Programme was to fast-track the growth of Information and Communication Technology in the country.
"ADAPTI is one of the programmes through which the Nigerian Communications Commission strives to bridge the digital divide through the provision of computers and other ICT facilities to equip lecturers and others to improve skills.
"Through this, the Commission provides 110 computers. Ibadan Polytechnic is among the 52 beneficiaries of this programme in 2013. More than 222 institutions of higher learning across the country have benefited from ADAPTI since 2008.
"More than 230 benefited from Digital Awareness Programme. The key of these programmes are to prepare the nation for a digital tomorrow and equip the youths with necessary skills to tap into the potentials of the digital age," Juwah said.