Twelve African Energy, Mining and Industry Ministers confirm attendance at the Africa Energy Forum 2013 in Barcelona
Over 800 delegates are expected to attend this international investment Forum for Africa's power industry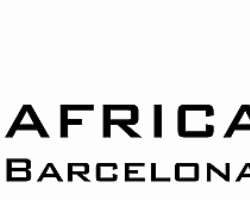 Twelve African Energy, Mining and Industry Ministers confirm attendance at the Africa Energy Forum 2013 in Barcelona
BARCELONA, Spain, May 16, 2013/African Press Organization (APO)/ -- A recent report from the World Bank indicated that the GDP of a third of African countries grew by at least 6% last year, despite the estimate that power outages cost African economies on average around 2% pa of their GDP.

Logo: http://www.photos.apo-opa.com/plog-content/images/apo/logos/aef13_skinny.jpg

African Ministers, heads of utilities, regulators and international energy companies will address this and other pressing issues concerning Africa's power sector at the Africa Energy Forum in Barcelona, 18-20 June (http://www.africa-energy-forum.com). Over 800 delegates are expected to attend this international investment Forum for Africa's power industry to compete for partnerships and deals.

Bruno Cockburn, AEF's Programme Development Director, commented; "We are delighted the forum remains an important investment tool for proactive African stakeholders looking to address the power and infrastructure investment gap head on. The international community's response has been extraordinary this year already."

The latest government official to confirm his attendance at EnergyNet's Africa Energy Forum 2013 is Hon. Salvador Namburete, Minister of Energy in Mozambique.
He will join Ministers from Botswana, Burkina Faso, Democratic Republic of Congo, Egypt, Ethiopia, Ghana, Libya, Mauritania, Namibia, Rwanda, South Africa, Sierra Leone and Tunisia in Barcelona.

To view the full list of speakers please visit: http://africa-energy-forum.com/#tab-countryParticipants

Event dates:
Pre-conference workshops: 18th June 2013
Conference & Exhibition: 18-20th June 2013
Website: http://www.africa-energy-forum.com

Distributed by the African Press Organization on behalf of the Clarion Events.

For more information:
Marketing Director: Liz Owens
Tel: +44 (0)20 7384 7807
Email: [email protected]