NIGERIA AND THE GROWING CULTURE OF SUSPICION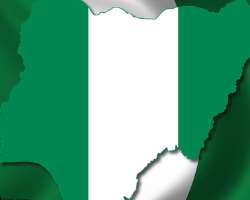 According to Oxford Advanced Learner's Dictionary, suspicion is the feeling or thoughts without certain proof that somebody is guilty of something. It is an erroneous believe that something opposite is going to happen. This belief is fast becoming a tradition in the country!
When any vacancy is advertised in any of our dailies, instead of encouraging people that needs such opportunities to apply, some sets of Nigerians will discourage them by spreading cynical views about happenings in the country. This view has been translated to beliefs in the minds of certain Nigerians. Iam not dismissing the existence of certain unethical practices in the country, but we must dare to believe even where there is a disbelieve, because, according to Oliver Wendell Homes: "A mind that is stretched to a new idea never returns to its original dimension", this is where true transformation takes place!
Similarly, it has become a popular thought in some parts of the country that "man lives forever". This is because, when a person dies, some relatives of the deceased will be poking their suspicious eyes on one man or woman to accuse of having a hand in the person's death. This is mostly found in situations where the deceased had an issue with such fellow during his life time. Even when an autopsy result is showing the cause of the person's death, but, for the simple reason that rumor is the highest non-lucrative industry for some persons, some will still stick to their wrong notion of "Africa never die myth". Some religious organizations are worsening the matter, through their money -induced fake prophesies. Because section 38(1) of the 1999 Constitution as amended says: "Every person shall be entitled to freedom of thought, conscience and religion, including freedom to change his religion or belief, and freedom (either alone or in community with others, and in public or in private) to manifest and propagate his religion or belief in worship, teaching, practice and observance", some persons hide under the constitutional provision to malign and denigrate their fellow citizens. Some clerics do so for pecuniary reasons, even when it contradicts the teaching of their faiths!
Recently, the House of Representatives Minority Leader, Hon. Olufemi Gbajabiamila was quoted as saying that, opposition lawmakers in the 6thNational Assembly pushed for the removal of electronic voting clause from the electoral act, when it was amended! He said the reason was because of fear that the ruling party will use it to rig the 2011 general elections. He made this statement some days after one the opposition parties in the country called for the use of electronic machines to conduct the 2015 general elections. The revelation by Mr. Gbajabiamila shows that suspicion denied us the opportunity of joining the league of countries that have witnessed and tested electronic voting.
Suspicions have destroyed so many marriages in this country! Suspicion creates room for the entrance of third parties in to a marriage union.These third parties always have their own ulterior agendas for the union.
They come as arbitrators who have the interest of the family at heart, but in real terms, they are fifth-columnist whose mission is to destroy the family.
In a channel of a clean water within an organization, some schisist-driven individuals use suspicion to create imaginary enmity or influence the flow of blood in the channel of clean waters. Some of the political disagreements in the country are stoked by suspicions! In this country, deputy governors that have succeeded their boss through the ballot are few. A part from former governor of Zamfara State, Maman Shinkarfi who succeeded his former boss, Senator Ahmed Sani Yerima on the completion of eight years in office without any disagreements in view, others succeeded their boss out of disagreements or patched peace. While former Oyo State Governor, Chief Adebayo Alao Akala, succeeded his former boss Chief Rashid Ladoja within the political party that brought them to power in the state, it was not so in Sokoto State! It will be recalled that, the then All Peoples Party (APP) brought Attahiru Bafarawa and his then deputy, Aliyu Wamakko to power, but before the expiration of their tenure on May 29 2007, they had abandoned their political party to join others because of disagreements. While Bafarawa floated the Democratic People Party (DPP) with his friends and allies where he ran for president in 2007, his then deputy who is now the Governor of Sokoto State joined the Peoples Democratic Party (PDP), where he contested and won the 2007 gubernatorial election in the state. All these schisms are caused by suspicion!
It was Robert A. Pastor, in his 2012 Speech at the American University of Nigeria Yola that said: "True liberation is possible only for those who open their minds to education, every how of every day". We can discard the monstrous phrase called suspicions by heeding the advice of Plutarch, who said: "The mind is not a vessel to be filled, but a fibre to be kindled"!
Written By Comrade Edwin Ekene Uhara
[email protected]
Disclaimer:

"The views/contents expressed in this article are the sole responsibility of the author(s) and do not necessarily reflect those of The Nigerian Voice. The Nigerian Voice will not be responsible or liable for any inaccurate or incorrect statements contained in this article."
Articles by Edwin Uhara