Actresses Lie About Being Paid Huge Sum For Shaving Hair--Charles Novia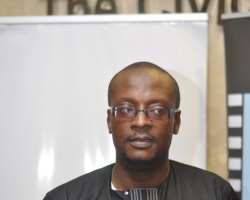 Nollywood filmmaker and critic, Charles Novia, has reacted to the recent buzz in most social media and blogs about actresses being paid huge sum to shave their hair.
In recent times, actresses have found joy in shaving their hair and making a big deal out of it. More disturbing is the huge quotes these actresses make just agreeing to alter their looks.
Reacting to the trend, Charles Novia took to his twitter page to share his mind on the issue.
According to him, "Seems to shave hair, blog it and lie about being paid huge sums is the new fad among some Nollywood actresses?
"And the shaved hair might just be the only bit good about the movies too or why fuss so much about the hair?"
Chika Ike, who reportedly got N5million for shaving her hair, and Ebube Nwagbo are the latest actresses that have made a fuss out of the hair shaving brouhaha.