SECRETARY-GENERAL STRONGLY CONDEMNS VIOLENCE AGAINST CIVILIANS AMID WORSENING SECURITY, HUMANITARIAN CONDITIONS IN CENTRAL AFRICAN REPUBLIC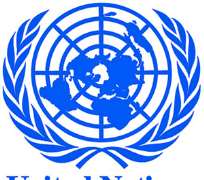 NEW YORK, April 17, 2013/African Press Organization (APO)/ -- The following statement was issued on 15 April by the Spokesperson for UN Secretary-General Ban Ki-moon:
The Secretary-General is alarmed by the rapidly deteriorating security situation in the Central African Republic. He is particularly concerned by reports of clashes between the Séléka movement and the population in Bangui, which resulted in the deaths of many civilians. He strongly condemns Séléka's acts of violence against the civilian population. He urges the de facto authorities to restore law and order throughout the country and to ensure the protection of civilians.
The Secretary-General is greatly concerned by the deterioration of the humanitarian situation and the continued grave violations of human rights across the country, including killings, rapes, looting, indiscriminate shelling and recruitment of child soldiers. He emphasizes that perpetrators must be held individually accountable for their actions.
The Secretary-General welcomes the efforts of the Economic Community of Central African States (ECCAS) and the African Union to bring about peace in the Central African Republic. He reiterates that the Libreville Agreements should be the basis for any political framework designed to end the current crisis in the Central African Republic. He calls on ECCAS and the African Union to take immediate and urgent measures to address the gravity of the security situation with the assistance of the international community. The Secretary-General calls on all stakeholders to ensure respect for the principle of constitutional order, inclusivity and transparency in moving the transition process forward.