IOM DRC Supports Message of Diversity, Peace with Amani Music Festival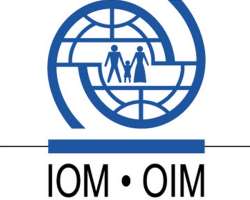 IOM DRC Supports Message of Diversity, Peace with Amani Music Festival
GENEVA, Switzerland, April 16, 2013/African Press Organization (APO)/ -- IOM in the Democratic Republic of Congo (DRC) has announced its sponsorship of the Amani Music Festival, which will be held in the Eastern city of Goma from 30 August to 1 September 2013.
Support for the festival, which aims to facilitate peace and reconciliation in the Eastern DRC, is the latest step in IOM's 2013-2017 strategy, which includes a focus on socio-cultural factors in the DRC's long-term development.
The population of Goma, the capital of North Kivu province, has endured armed conflict, natural disasters, inter-ethnic divisions and large-scale displacement. The festival aims to put these hardships into perspective and emphasize a message of diversity and peace.
It will feature a diverse group of dancers and artists from various ethnic groups from Goma, the Great Lakes Region and abroad. Performances by major international artists will include Franco-Congolese rapper Youssoupha, Belgian-Congolese artist Freddy Massamba and Congolese rapper Lexxus Legal.
IOM DRC is promoting long-term development in the DRC by focusing on three areas of intervention; state of law and governance, development and stable economy, and socio-cultural environment. Its 2013-2017 strategy aims to promote a socio-cultural environment that contributes to regional exchange, social cohesion and reaps the benefits of diversity.
IOM's support for the festival will include promotional activities that will help raise awareness of the situation in East DRC and of the central message of the festival. The Amani Music Festival hopes to attract 40,000 people over three days, and to use national and international media outlets to spread its message: "Playing for Change, Signing up for Peace."