The African Union welcomes resumption of oil production in South Sudan and its export through Sudan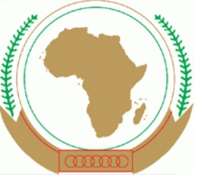 ADDIS ABABA, Ethiopia, April 12, 2013/African Press Organization (APO)/ -- The Chairperson of the Commission of the African Union, Dr. Nkosazana Dlamini Zuma, welcomes the news of the resumption of oil production by South Sudan, and its transit and export through Sudan's oil pipeline. She notes that this marks another major step in the normalization of relations between Sudan and South Sudan, as well as a turning point in the economic fortunes of both countries, which have suffered greatly since oil production was halted in 2012. She welcomes the clear commitment and political will of the two countries to 'reboot' their relations, and encourages them to remain steadfast on this path.
Furthermore, the Chairperson of the Commission welcomes the decision of President Omar Hassan al Bashir to visit President Salva Kiir al Mayardit in Juba tomorrow, 12 April 2013, and believes that this visit will provide a further opportunity for the two Heads of State to consolidate the progress made in their relations in recent weeks. She urges them to use the opportunity afforded by this visit to address the remaining outstanding issues between them. In this regard, she calls on both sides urgently to agree to the full implementation of the June 2011 Agreement on Temporary Arrangements for the Administration and Security of the Abyei Area, in particular as it relates to the establishment of the Abyei Area Administration, Abyei Area Council, and the Abyei Area Police Service. She also urges them to resolve the Final Status of Abyei, and in particular to agree to the composition and establishment of the Abyei Referendum Commission.
The Chairperson believes that the recent progress and high levels of commitment by the leadership of both countries augurs well for the forthcoming round of negotiations to be convened in Addis Ababa under the auspices of the AU High-Level Implementation Panel on Sudan and South Sudan (AUHIP). She calls on the international community to continue to support the efforts of the AU to address the outstanding issues, and to continue to accompany Sudan and South Sudan as they fulfill their commitments to forging mutually viable states living in peace with each other.