Ladies Wise Up! Some Fake Celebs Are Just Impregnating Girls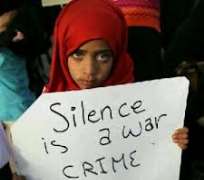 Social activities and co founder of Bootcamp Nigeria, Seun Fakuade has raised the alarm, warning ladies to be very careful with regards to the male celebrities they fall for on social media. She said some fake celebs are on the prowl with the sole aim of getting between ladies legs, impregnate them and move.
Below is Suen's warning to the ladies....
>

Those who have ears, let them hear!
Click the link below to go to...
EXCLUSIVE: "Charly Boy Confessed Having A Gay Personality Called Linda"--Ed Jatto (Audio Included)
SCANDAL!!! Actor, Soji 'Omo Banke' Taiwo Abandons Wife, Children**Weds Canadian Mother Of 2 (Wedding Pics)
HOT NOLLYWOOD ACTRESSES (YORUBA) BIG BOYS ARE DYING TO DATE
Former Gov.'S Daughter, Kemi Omololu-Olunloyo Deported From Canada
SHOCKER!!! Rev. Chris Okotie's Love Child Expose? Woman Claims 3 Abortions For Him
Pastor Kris Respects Stephanie's Opinion
TB JOSHUA HITS UK HEADLINES FOR BOXING PROPHECY
Teacher having s*x with a female student + pix (viewer discretion advised)