SECRETARY-GENERAL, CONCERNED ABOUT REPORTED CLASHES IN GUINEA, CALLS FOR CALM, URGING ALL POLITICAL ACTORS TO 'PURSUE THE PATH OF DIALOGUE'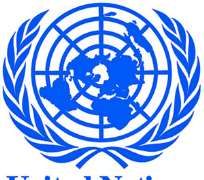 NEW YORK, March 4, 2013/African Press Organization (APO)/ -- The following statement was issued by the Spokesperson for UN Secretary-General Ban Ki-moon:
The Secretary-General is concerned about reports of ongoing violent clashes in Guinea, which started in Conakry on Thursday. The Secretary-General calls for calm and urges Guineans to refrain from all acts likely to undermine the ongoing peaceful and democratic process in the country. He urges all political actors to pursue the path of dialogue in order to address outstanding issues related to the electoral process, and create the conditions for the holding of peaceful and democratic legislative elections.