AMISOM to train Somali Police in Djibouti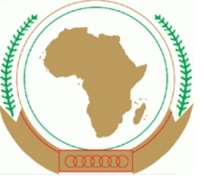 MOGADISHU, Somalia, January 18, 2013/African Press Organization (APO)/ -- 200 officers from the Somali Police Force have left for Djibouti where they will participate in a three-month training course organized by the Police component of the Africa Union Mission in Somalia in conjunction with the Italian Carabineri.
The 184 Men and 16 women departed from the Aden Adde International Airport in Mogadishu and will receive specialized training in Public Order Management facilitated by AMISOM and Italian Carabineri, with funding support from the Italian government.
While seeing off the team, AMISOM Police Commissioner Dr. Charles Makono appealed to the participants to make the most of the training and return home ready to implement their newly acquired skills in improving the security of Somalia.
"The training that you will receive will fill a key gap in the Somali Police Force after years of civil war and armed conflict. The course will improve the skills and capability of the Somali Police Force in dealing with armed criminals and insurgents to protect civilians and enforce the rule of law on your own," he said.
On his part the Minister of State for Internal Security, Mahdi Mahamud Ali gave words of advice to the participants.
"You are ambassadors of Somalia while away, please conduct yourselves honorably and benefit greatly from this opportunity. You have been selected based on your outstanding qualities, your experience, your efforts and your patriotism. We are extremely confident in your abilities, come back and make your contribution towards building your nation."
The AMISOM Police component has been working closely with their Somali counterparts and with the Federal Government of Somalia to build the capacity and professionalism of the Somali Police Force, which last month celebrated the 69th anniversary of its founding.
AMISOM Police component has been conducting training programs for the SPF in a number of areas including basic police duties, human rights, crime prevention strategies, community policing and search procedures as well as running courses in traffic management and criminal investigation techniques over the past three years.