IMPROVING FOOD SECURITY WHILE ACHIEVING PRO-POOR ECONOMIC GROWTH: AGRO-INDUSTRIES IN THE MIDDLE EAST AND NORTH AFRICA REGION / ISSUED REPORT OF THE REGIONAL AGRO-INDUSTRIES FORUM (RAIF), BEIRUT-LEBANON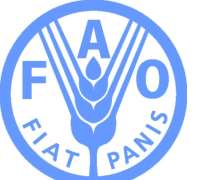 CAIRO, Egypt, January 17, 2013/African Press Organization (APO)/ -- The potential for agro-industries development in the Middle East and North Africa Region, is crucial to meet increasing and diversified food needs, reduce food losses, create employment and achieve pro-poor economic growth.
This is the key message of the Regional Agro-Industries Forum (RAIF) organized by FAO in Beirut, Lebanon, in partnership with UNIDO and under the umbrella of the Lebanese Ministry of Agriculture.
A comprehensive Report (in English and Arabic), issued on the 13th January 2013, is now available and encompasses all discussions and deliberations held during the Forum, highlighting key issues addressed by representatives from the government and the private sector, scholars, experts from financial institutions and international development organizations who attended the Forum.
Key recommendations included in the Report identify strategic interventions needed on the policy front to promote sustainable, inclusive and equitable growth of agro-industries. The report also emphasizes existing gaps which are currently hampering the work of agro-industries: inadequate coordination and consultation between public and private sector, lack of sufficiently trained manpower and infrastructure constraints have led to fragmented policies and poor incentives to support agro-industries which, on the contrary, should be seen as a strategic mean to uplift local economies.