Recruitment Irregularities Hits Armed Forces, NNPC, CBN, Others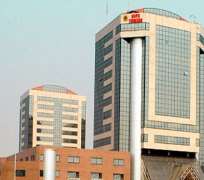 ABUJA, January 15, (THEWILL) - Serious breaches of the federal character and recruitment irregularities have been reported in the armed forces, the Nigerian National Petroleum Corporation and the Central Bank of Nigeria.
A joint committee of the National Assembly Wednesday alleged that there were recruitment imbalances in the Nigerian Armed Forces, the Central Bank of Nigeria (CBN) the Nigerian National Petroleum Corporation (NNPC) and several federal government agencies.
Chairman of the joint-committee, Sen. Awaisu Dahiru Kuta (PDP-Niger), who made the allegations at a joint session of the committee said from the Committee's findings, the affected sectors and the Federal Civil Service risk being sanctioned for breaching sections 14 and 15 of the 1999 Constitution on observance of the Federal Character principle in recruitment
He said, "Section 14(4) and 14(3) has not been complied with, in terms of employment or recruitment exercises. We feel we should come together and discuss this matter.
"Corruption has eaten deep into our fabric. The Federal Character, Section 15 has spelt out penalties against any agency that goes against the Federal Character principle; jobs are going to the highest bidder. The issue of marginalisation has frustrated and angered Nigerians.
"Many people are no longer ready to put in their best, because their bosses give undue favour to people from their immediate environment; their ethnic groups, when it comes to the issue of appointments," Kuta said.
Kuta also alleged that there were "Indiscriminate waivers on appointments from the Federal Character Commission".
A member of the Committee, Sen. Uche Chukwumereije (PDP-Abia) in his contribution, advised the National Assembly to include a clause in the Federal Character Act to prescribe stricter penalty for people who take bribes to employ.
According to him, "Taking bribe from an applicant is unpardonable".
The Chairman of the Federal Character Commission, Alhaji Bello Kofar who appeared at a joint hearing of the National Assembly on the issue with some representatives of the affected agencies, regretted the absence of chief executives of the infringing agencies.
He said, "One of the problems of the commission is the inability of the affected agencies to honour invitations to public hearings.
"The decision of the agencies not to appear here today should be noted strongly.
"The Federal Character Commission has challenges in supervisory and regulatory role".
The FCC chairman further highlighted the commission's frustration with federal government agencies over non-compliance saying, "There is a big problem in the Armed Forces, Police, Health Sector, Education Sector, Civil Service Sector, Judicial Service sector, financial sector, Petroleum sector, and the Central Bank of Nigeria (CBN). We don't get compliance from these agencies on the provisions of the Federal Character Act."