Abia Govt Inaugurates Committee To Relocate Main Market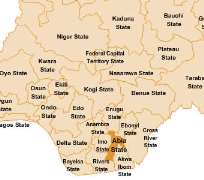 The Abia state government has inaugurated a seven-man committee to see to final realization of the Ubani modern market this year.
Inaugurating the committee at the government house, Umuahia, the governor, Chief Theodore Orji said the committee is to raise money for the completion of the market as well as to allocate shops equitably to traders.
He said that traders who have shops already at the main market should be considered first while allocating the shops rather than allowing those who have money to buy all the shops.
Chief Orji who said that the new market is about 80% completed disclosed that 2013 is the terminal date for the relocation of the main market to the new site and charged the committee to take the assignment seriously.
He advised the committee to discuss with the traders to make their own imput in order to ensure a smooth relocation.
The governor stated that the government has made tremendous progress at the new market  as about 5,000 stores have been built while light has also been connected.
He made public that the relocation exercise is not punitive or targeted at any person but rather aimed at enhancing the aesthetics of Umuahia, the capital city of the state.
Responding on behalf of the other members, the chairman of the committee, chief Ebenezer Offors thanked the governor for choosing them to serve and assured that the relocation of the Umuahia main market will be completed by the end of July this year.