CBN Admits Errors On Debtors List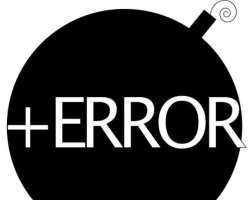 By Jibrin Abubakar
Central Bank of Nigeria (CBN) has admitted errors on its list of debtors published yesterday. A statement from the apex bank said the names published in the newspapers were for non performing debtors as at May 31, 2009. It also admitted that there were typographical errors on the list.
The statement reads in full: "The Central bank of Nigeria has noted claims by some individuals on the published list of debtors/defaulters that the figures posted against them are not correct and threatened to go to court. The bank has also noted some typographical errors regarding the titles of some government officials and some companies and wish to comment as follows: "The general public and all concerned should note that the list published is as at 31st May, 2009 and if any of the defaulters/debtors have made any repayments after that date, they should sort it out with the relevant bank.
"The title "Accountant General" under Intercontinental Bank Plc list, should read "Accountant General of Zamfara State" while the name "Delta State Government" under the Oceanic Bank list, should read "Delta Steel Company." The Central Bank of Nigeria regrets any inconvenience caused as a result of the typographical errors mentioned. Meanwhile, list of other debtors/defaulters is being compiled and will be published on an on-going basis."
Meanwhile, a top economist had faulted the apex bank, describing it action as a "mad rush to nowhere."
The economist, who preferred anonymity, added: "This is not banking, it's craziness. I think they have to be careful. They need to follow due process in all that they do. This is more of politics than banking."
Since the CBN publication, there have been reactions from the alleged debtors.
The Dangote Group said the CBN mistook Ali Dangote for Aliko Dangote and that Alhaji Aliko Dangote is neither a Director nor a Shareholder of Dansa Oil and Gas Limited.
Barrister Jimoh Ibrahim also said his Global Fleet owes Oceanic Bank N8bn and not N14bn as reported by the CBN.
Also, the IMAD Group said Abba Dasuki whose name appeared on the CBN list of debtors has since resigned as a director of the company two years ago.
Nigerian Stock Exchange's Director General Mrs. Ndi Okereke Onyuike also denied that she owes bank any debt, saying the debts are Transcorp's.
|
Article source